West Michigan is renowned for its entrepreneurial spirit, strong work ethic, innovation, and a thriving manufacturing sector. With a projected 4% population growth from 2020 to 2050, the region anticipates an increasing pool of available employees, which bodes well for business expansion across various sectors. However, a growing challenge has surfaced - the shortage of land for commercial development.
One of the major causes of the limited amount of land for commercial development is a lag in infrastructure, particularly in terms of water, sewer, and road access. As existing land within the Grand Rapids metro area becomes increasingly scarce, businesses must search further afield for suitable locations to undertake their facility construction.
Collaboration Amongst Communities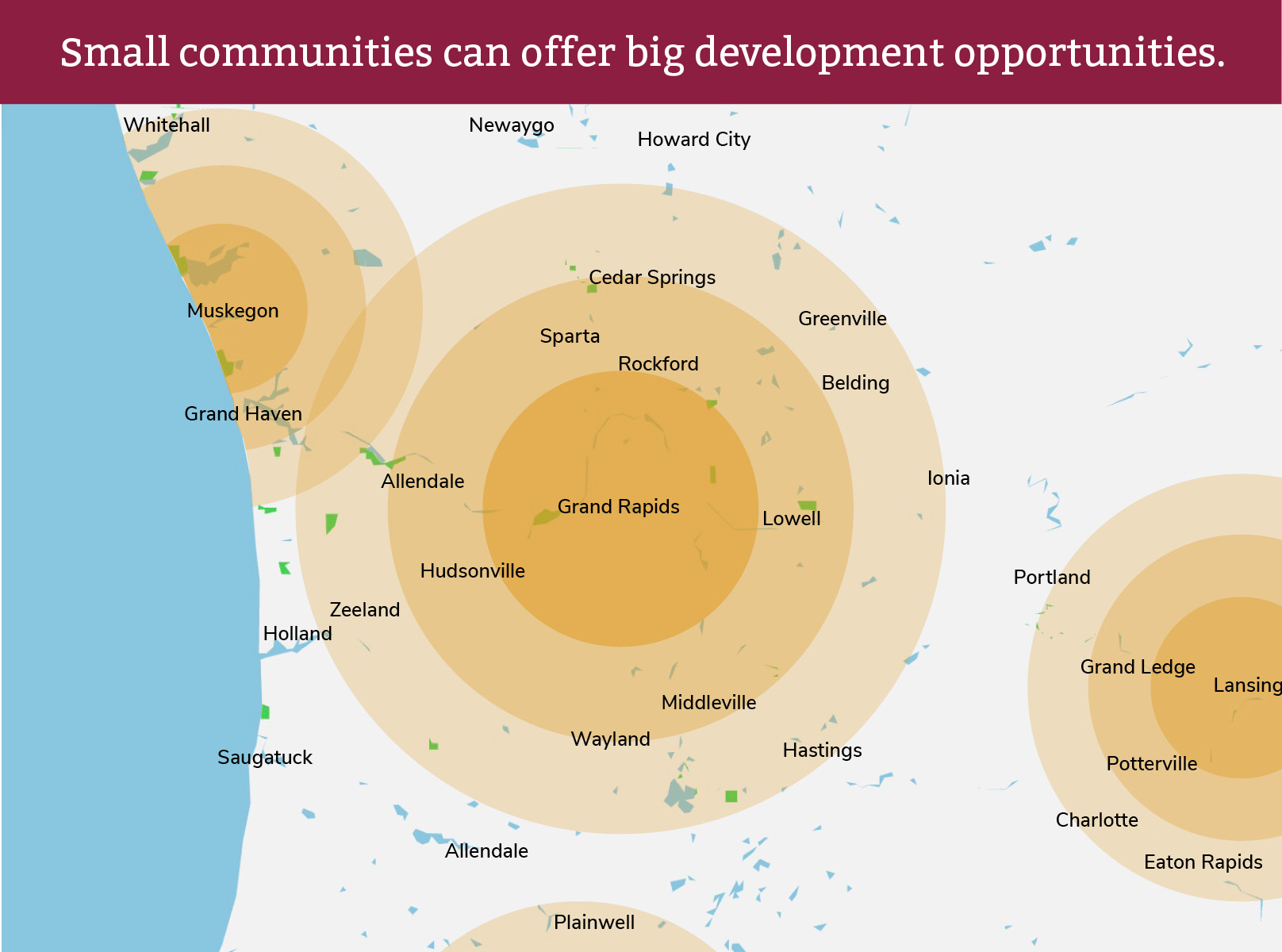 Addressing the challenge of industrial land scarcity in West Michigan requires a collaborative effort among communities. Local governments, businesses, and civic organizations need to work together to develop a unified vision for sustainable growth. Regional partnerships and shared resources can help alleviate infrastructure bottlenecks and ensure that industrial development is both efficient and environmentally responsible. By fostering a sense of shared purpose, West Michigan can continue to harness its entrepreneurial energy while mitigating the strains on its available resources.
Smaller communities within West Michigan hold great potential as new industrial business sites if infrastructure challenges are effectively addressed. Modern and reliable infrastructure is indispensable for businesses as it reduces operational costs and enhances connectivity. When seen as an investment in the community, infrastructure development becomes a compelling avenue to foster business growth and opportunities.
Helping communities make those investments in their future is, therefore, an important priority. Infrastructure development that results in land for commercial development is not cheap. It will take goal alignment and effort from many concerned parties to increase the appeal of smaller communities to industrial developers and businesses.
Financial Incentives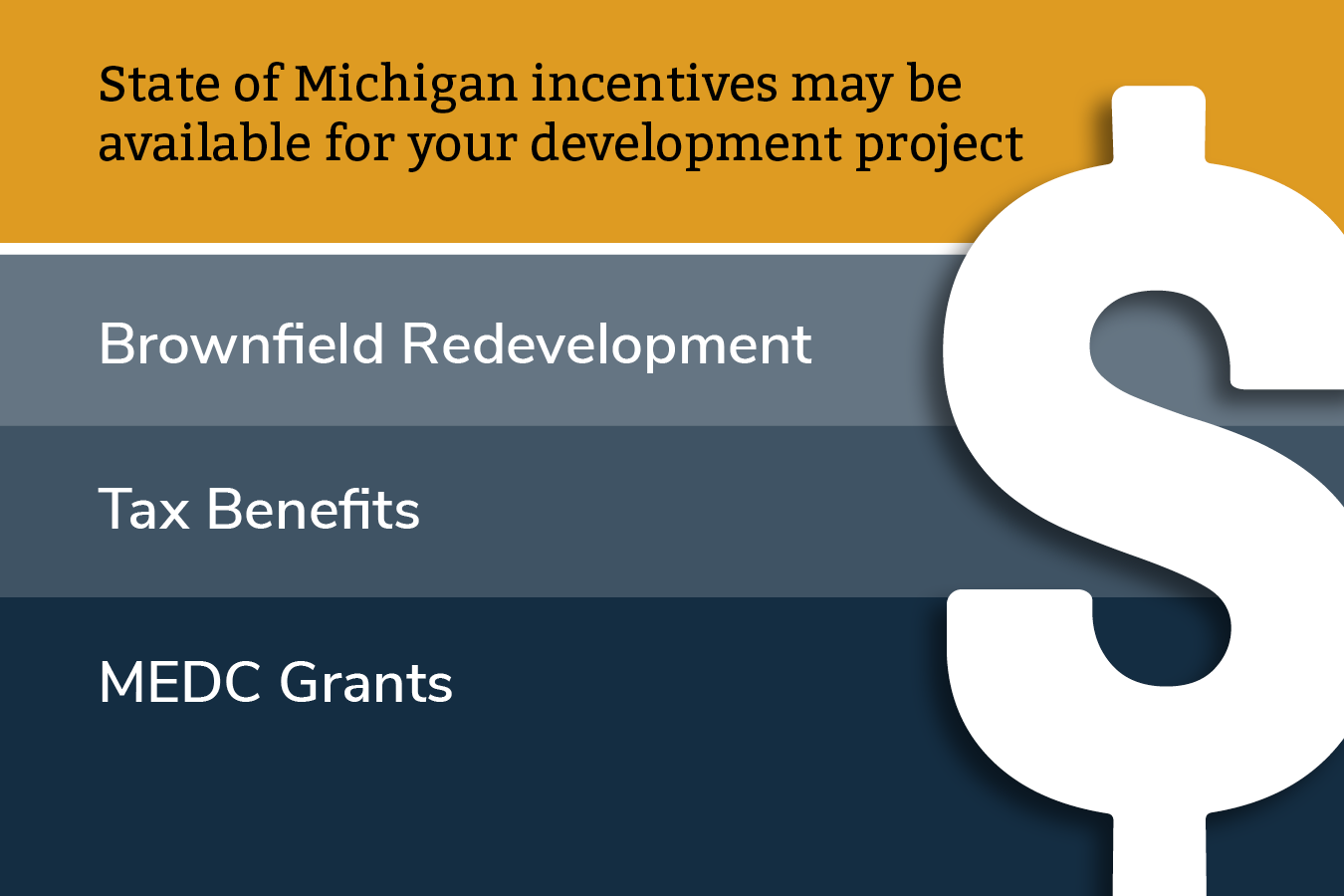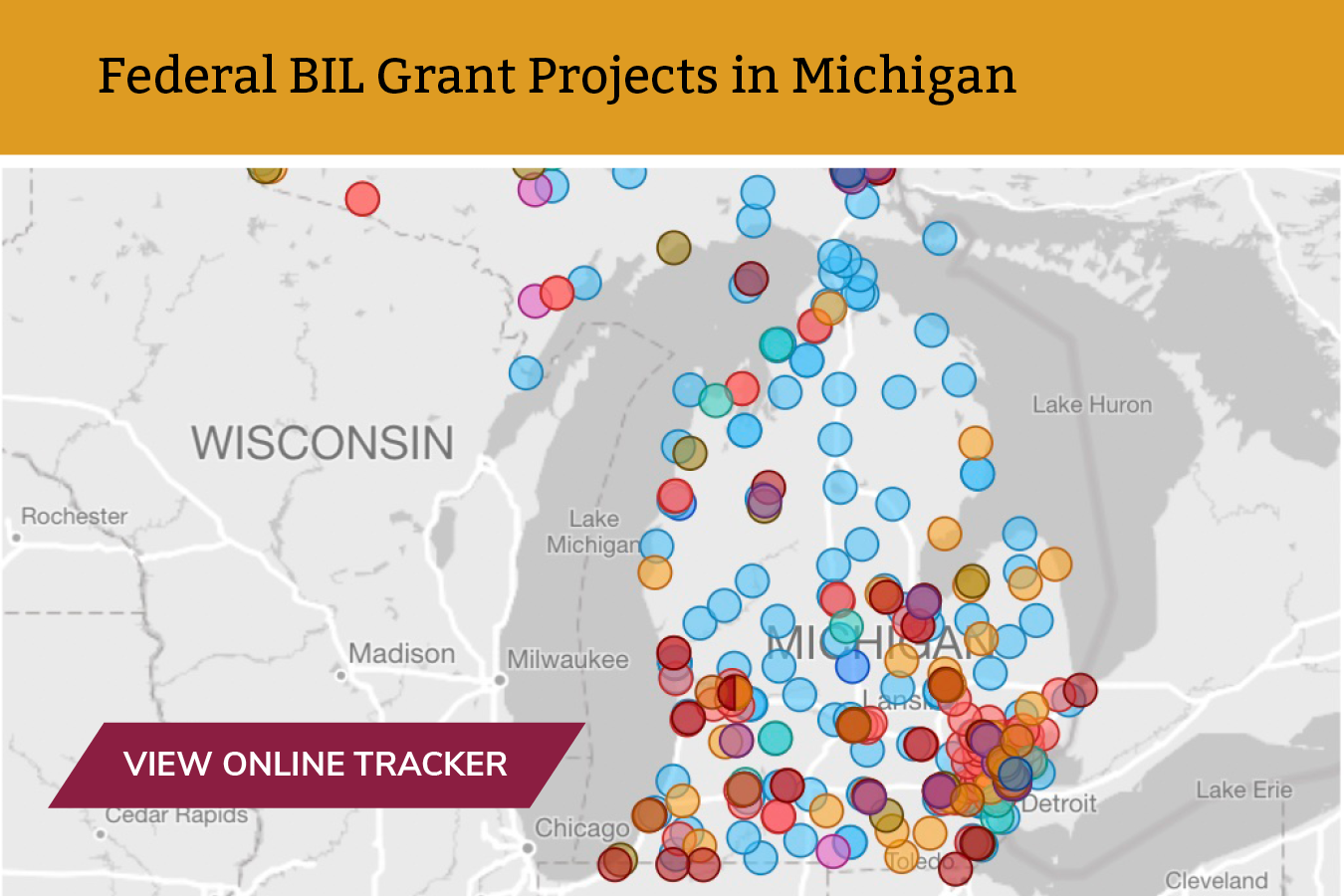 In recent years, the State of Michigan has been proactive in supporting developers and municipalities by offering incentives like brownfield redevelopment programs, tax benefits, and grants through organizations like the Michigan Economic Development Corporation (MEDC). Federal government grants made available by the Bipartisan Infrastructure Law (BIL) may also address the need for infrastructure to increase available land for commercial development. A
online infrastructure investment tracker
illustrates the nature and scope of current and pending investments. While most BIL funded projects benefit areas outside West Michigan, grants have been give to projects in Kent, Ottawa, and Muskegon Counties. These incentives serve as powerful attractors for developers seeking financial assistance in a market characterized by high land and construction costs.
The brownfield redevelopment programs, for instance, encourage the revitalization of underutilized or contaminated sites, breathing new life into previously neglected areas. Tax benefits, on the other hand, offer a compelling financial advantage, allowing businesses to allocate resources to growth and innovation, thereby addressing the industrial land scarcity issue. By providing such incentives, the State of Michigan not only facilitates business growth but also enhances the overall economic resilience of West Michigan, positioning the region as an attractive destination for forward-looking entrepreneurs and industries.
Picking the Right Partner
When seeking a new site for building or development it is important to consider your partners carefully to ensure a great working relationship and shared goals. Your partners will play a critical role in the success of your project, so it is important to choose partners who you can communicate with effectively and who share your vision for the project. Veneklasen Construction is a partner that shares your values and brings extensive development experience to guide you through the process.
We have a deep knowledge of the available properties in West Michigan, including their strengths, weaknesses, and potential suitability for different types of businesses. We can also help businesses to understand the zoning regulations and other requirements that may apply to specific properties.
Veneklasen Construction also has extensive experience working with incentive programs, such as those offered by the MEDC and local municipalities. We can help businesses to identify and apply for relevant incentives, which can help to reduce the overall cost of land development.
Veneklasen Construction is committed to being a trusted partner to our clients. We work closely with businesses to understand their needs and goals, and we develop customized solutions to meet those needs. We are also committed to aligning our values with those of our clients, and we strive to build long-term relationships with our customers.
Solving the industrial land scarcity problem
In summary, West Michigan's economic prospects remain promising, but industrial land scarcity presents a significant challenge to businesses and developers looking for land for commercial development. Addressing this issue through community collaboration, smart application of available incentives, and building long term partnerships is essential for sustaining the region's entrepreneurial spirit and ensuring a prosperous future. By working together and embracing innovative solutions, West Michigan can continue to thrive in the ever-changing business landscape.