Veneklasen Construction is always looking for ways to leverage our capabilities for the good of the community. We've been helping local companies grow their businesses for nearly 50 years – and for the past 20 years, our development division has been carefully crafting rental housing options that boost West Michigan residents' quality of life.
Jami Buth, Veneklasen's Director of Commercial Real Estate shares how the multi-family and mixed-use development business has evolved. "In the beginning, we pursued development projects to help build the construction company. Today, Veneklasen Development is a key part of our growth strategy and a valuable partner for municipalities dealing with housing shortages."
Focused on solutions for West Michigan's housing supply issues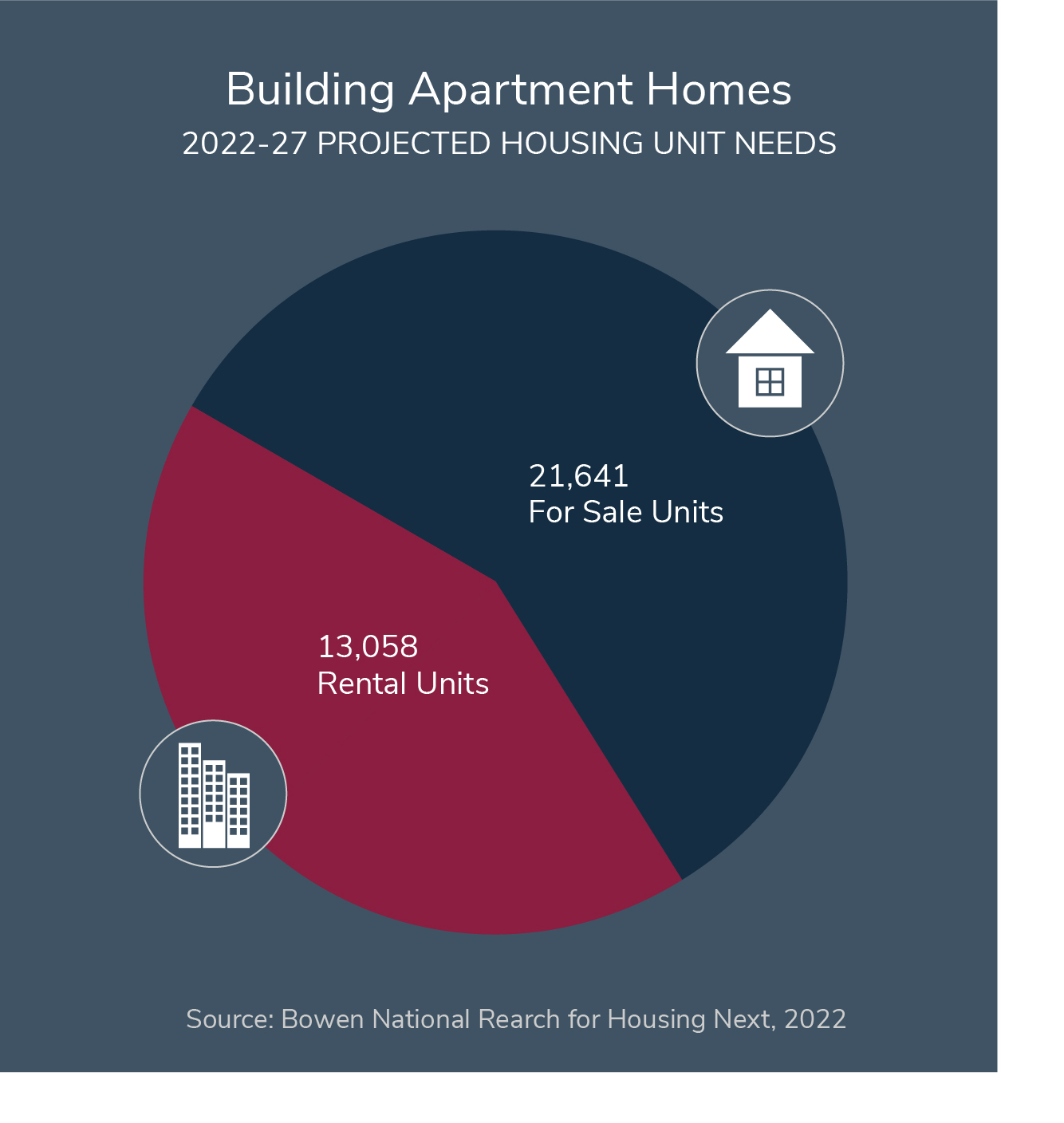 Housing shortages are at a critical level. Kent and Ottawa counties grew by 90,000 residents from 2010 to 2021.
1
The pandemic work-from-home trend further altered the housing landscape causing prices to surge and occupancy rates to explode to nearly 98% across the two-county region.
2
Housing Next, a Holland-based non-profit that exists to "identify, promote and foster quality housing for all" underscores the need to expand access to affordable housing for people at all income levels. The housingnext.org homepage states, "Communities that have enough housing at all price points provide greater economic stability, better health and greater access to quality education for all residents." Research conducted in partnership with Housing Next concluded that 34,699 new housing units need to be constructed in Kent and Ottawa Counties by 2027 to address West Michigan's persistent housing supply issue.
3
Veneklasen Development is initiating projects that are part of the solution. "Our development focus is on tertiary markets across west and northern Michigan." says CEO Chris Veneklasen. "These small to mid-size markets with populations of 2,000 to 10,000 residents have unique needs that we're focused on filling."
Placemaking creates balance and quality of life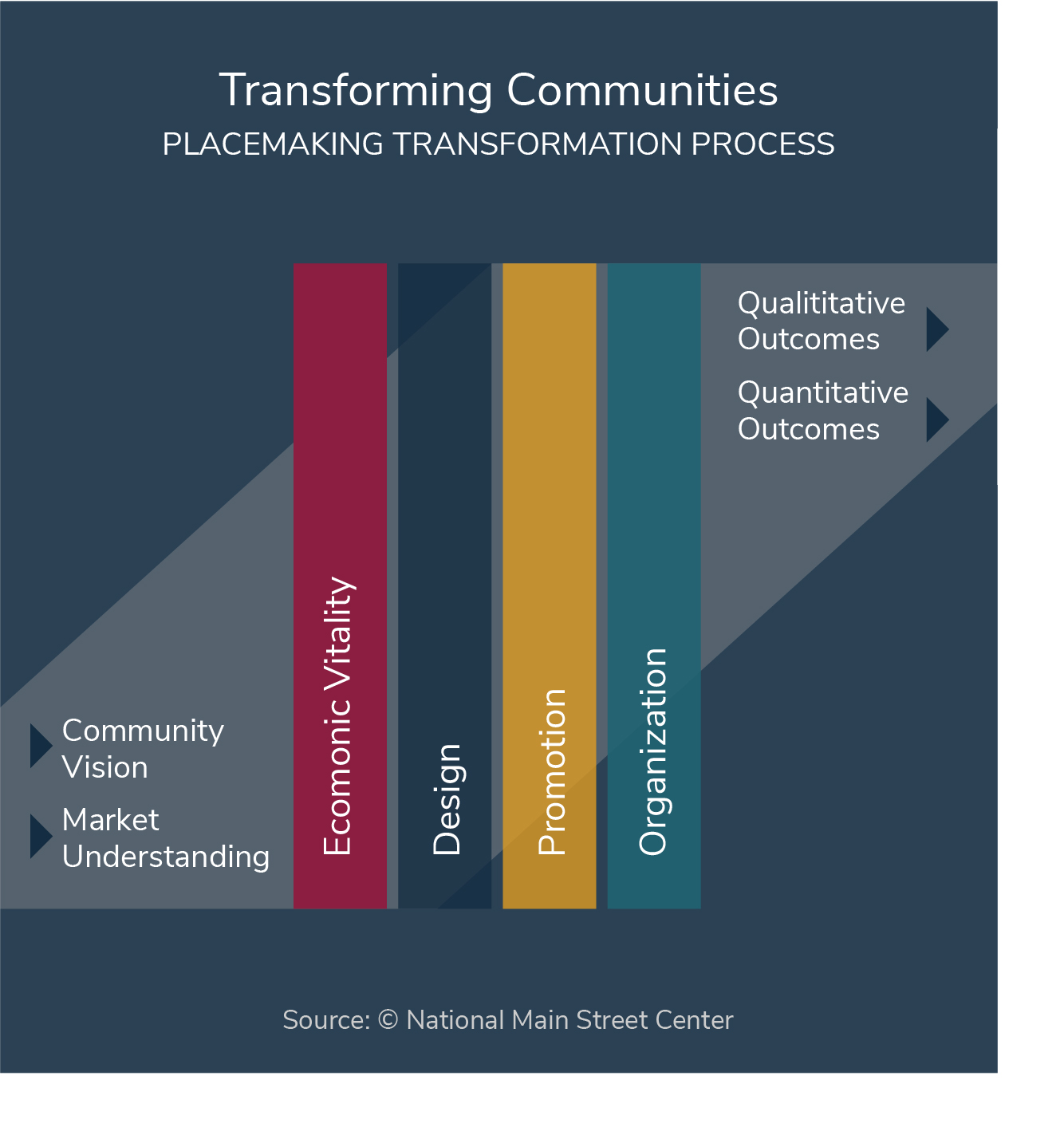 New market rate apartments and mixed-use commercial buildings are reinvigorating these downtown areas. Pending projects in Whitehall and Spring Lake will do the same by providing quality, comfortable housing for middle-income residents plus spaces for restaurants and other commercial tenants. The resulting balance is changing the experience of living in these small towns. Residential buildings bring customers to downtown businesses. When residents have access to services right in their neighborhood a special, symbiotic quality of life is created for everyone. "We're seeing these communities benefit from our partnership and strategic placemaking activities. They have established industrial centers but lack housing. We're helping them find a better balance. We're very good at listening and translating a community's ideas into a viable plan that suits all parties." says Buth.

Well-equipped to make a difference
The same team and equipment are used for both the development and general contractor divisions, but that's about where the similarities end. In addition to performing as general contractor, we're performing additional consultative roles:
Identifying property opportunities
Working with city government to understand their vision for a property
Researching financial scenarios
Securing investor, bank, municipality, and State of Michigan funding
Overcoming site constraints like parking and traffic flow
Drawing up plans for a development that will serve all interests
Partners in creating strong communities
Once the construction of a property is complete, our role shifts. We stay engaged to perform facility maintenance defined under our warranty. We monitor the operations and rental occupancy of the new entity to be sure the business plan is performing optimally. In the current tight housing market, new residential units are typically leased as soon as they become available. Even so, professional property management and marketing are critical to strong communities. Therefore, we trust the experts at KMG Prestige Properties for ongoing leasing and property management services.
Buth shares stories of two projects that illustrate the developer's community commitment:
"The owner of the farmland that was purchased to build the Springhill Commerce Park envisioned it supporting West Michigan's Christian School system. We were able to honor the owner's intention for the legacy of the land, by bringing HeadStart Learning Center in as a tenant."
"The South Haven Center has really improved the downtown district. The first-floor commercial tenants bring value to the town, the residents are very happy and bring year-round patrons to downtown businesses.
As with every building we construct, the goal is to make a positive impact on a community – leaving it stronger and more viable because of our efforts. CEO Chris Veneklasen shares the formula behind his team's success:
"We're selective about the projects we initiate, choosing the right community, the right piece of land, and the right partners to yield long-term and sustainable benefits."
– Chris Veneklasen, CEO
---